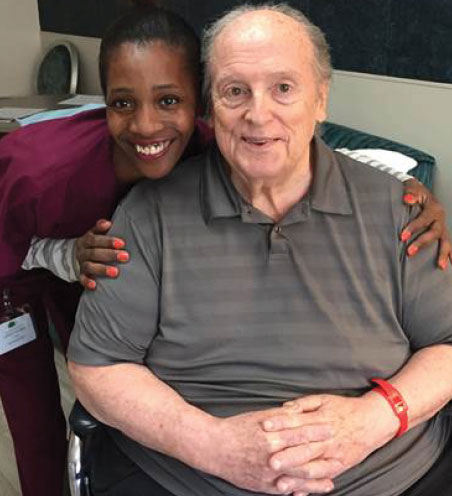 "THEY GOT ME WALKING AGAIN!"
This is my second stay at Oakland. My nurses, Michelle, Cathy, and Candy are wonderful. I've been so lucky to get the nicest nurses' aides. The therapy was good – they got me walking again! I really like this place. If I ever need nursing care or rehab again, I'd certainly come back to Oakland!
– Matthew Carbonelli
---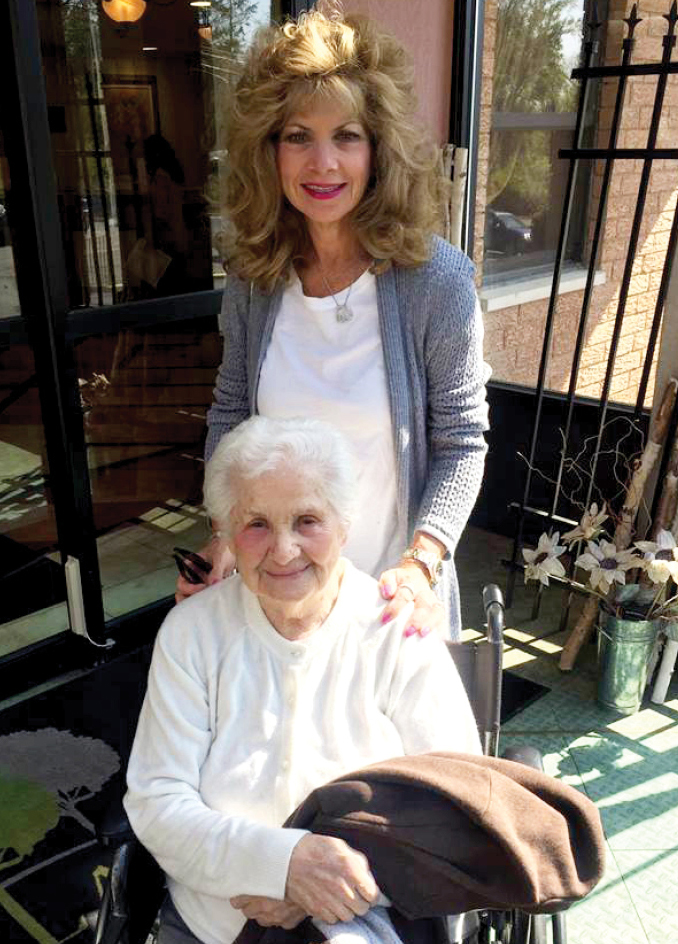 I'D ONLY BRING MY MOM TO OAKLAND!
My mother isn't always the easiest to deal with, yet the staff at Oakland Rehabilitation and Healthcare Center treated her like she was family. Each and every staff member was so understanding and calm. The therapy department was just phenomenal! The entire staff seems to specialize in kindness and efficiency. If my mom ever needs skilled nursing care again – I know where I will bring her! Thank you, Oakland Rehab!
Sincerely, Janet Carbone & Mary Montarelli
---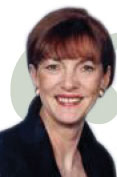 "Often when you think you're at the end of something, you're at the beginning of something else." –Mr. Rogers
June 2017 – "Miss Triple A Personality" who worked seven days a week and thrived on craziness and instant gratification, had been shut down with a stroke which affected my entire right side.
My beloved manager and dear friend Patti Tahan, who after knee surgery spent weeks in this 5-star rated Oakland Rehabilitation Center, said to me "You have to go there – they get it." I was welcomed by the management team, Josh, Cindy, Co-Co & Chris. The nurses' station outside my room was manned 24 hours a day by professional and kind nurses, doctors, nurses aides, dieticians and other staff members, and no request or need went unanswered.
The newly launched state-of-the-art rehabilitation facility under the direction of Shanaz Martin, Rehab Director, and Dr. Lyn is unparalleled. The teaching gym also includes a staircase, full bedroom, full bath, full kitchen and a real car parked in the middle of the room to teach entering and exiting a vehicle! It included a kind, wonderful, patient and caring team of physical, occupational therapists and aides (strangers that I had to trust) to put Humpty Dumpty back together again.
Now three months later, I grow stronger each day as I continue to completely recover. My gratitude and love to all!
Andrea Dimicco
---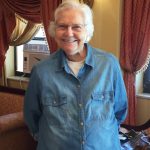 I have had a very positive 11 days here at Oakland Rehabilitation. I came here to recover from a knee replacement. Throughout my stay, the aides were helpful and pleasant. The in-house physical therapy was helpful and convenient as well. Josh, one of the physical therapists, took the time to explain how each exercise helped my recovery. Lisa, another physical therapist, showed me how to get in and out of my bed without an aide just days after my surgery. Overall, everyone at the center really cares about the patients. Thank you!
With Gratitude, Annie Burke
---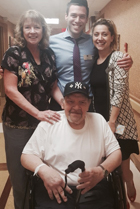 "While the prospect of being in a rehab center after surgery is not very pleasant, I must say that my experience at Oakland Care Center has been an excellent one. From the nurses and aides who attend to your needs (medical and comfort) to the physical therapists who work diligently to get you on the road to recovery – everyone exhibits a caring attitude. The administrative staff has also gone out of their way to make sure that your stay is what you're looking for and what you need. Oakland Care Center is aptly named!"
– Irv Skolnick
---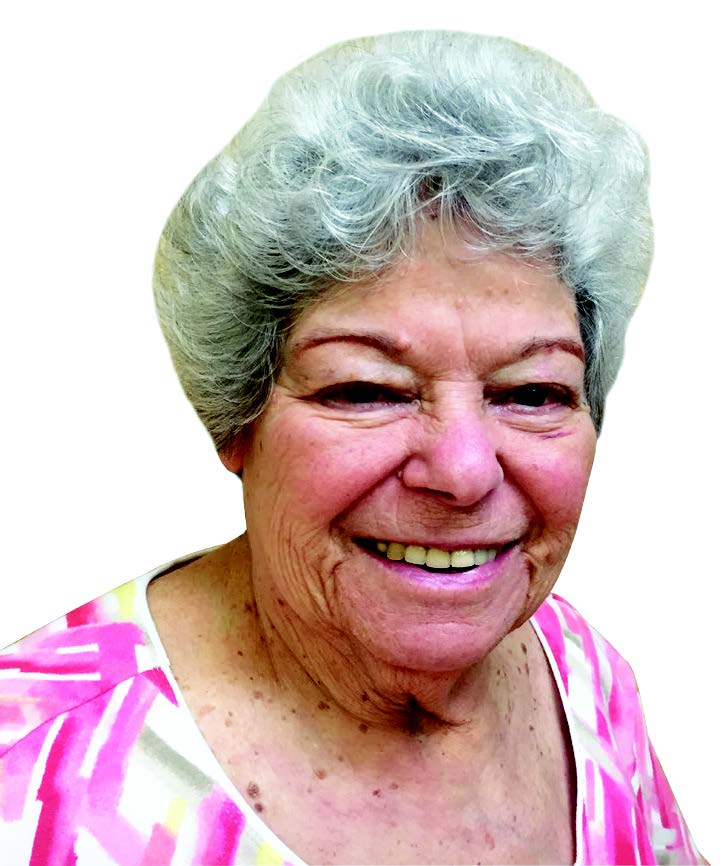 "My second stay at Oakland Rehab Center reaffirmed my good opinion of the great center this is! After being on the observation unit at Valley Hospital, I didn't meet criteria for Medicare Coverage. However, thanks to Oakland and their Urgent SNF™ Program I was still able to receive skilled services. My road to recovery was speedy and worthy of high praise. This physical therapy was great and helped me become independent once more. The staff here is helpful and compassionate. I couldn't have asked for anything more. The surroundings are lovely and the place is kept clean and hygienic. Kudos to all who are associated with Oakland!"
– Clara Dinner
---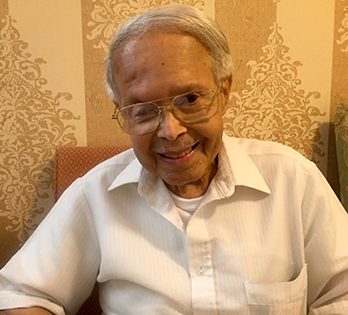 "I came to Oakland and I'm highly satisfied with the results. I came almost helpless from a hip injury from Massachusetts, I was put into the hands of the therapists here. One special therapist was Evelina, who worked at all times to get me to use my legs and through her efforts I got to the point where I could leave able to walk with a cane, I am also able to walk up and down stairs. I was amazed how all the therapists worked with the residents/patients with great devotion, it was great to see them in action. Thanks & love to all."
– John Vasquez
---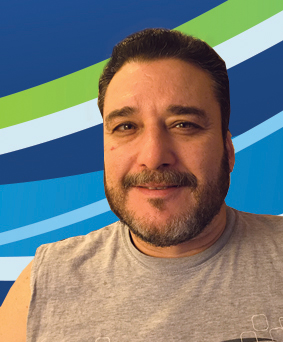 "I came to Oakland Rehabilitation and Healthcare Center after getting a bilateral knee replacement. This facility has met all my expectations. The clinical staff, rehab staff and the overall administrative team has made my recovery here as smooth as possible. I would definitely recommend this facility to others in need of skilled nursing care. It's a true 5 star facility!"
– Alfredo Lavalle
---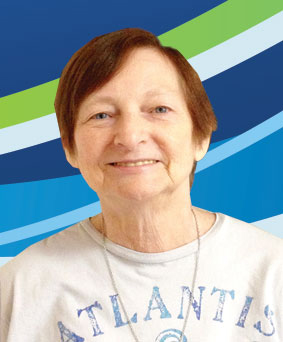 "After being told I was in need of a bilateral hip replacement, my biggest concern was walking again. My surgeon, Dr. Robert Kayal, recommended Oakland Rehabilitation for my post surgical rehabilitation. Before making a final decision I decided to check Oakland out myself. The tour experience convinced me that Oakland was exactly where I needed to rehab and recover. The entire staff was very nurturing and caring, and the Physical Therapy Department exceeded all my expectations. They are an amazing group of people who focused on all of my needs. I was up and running in no time! This was the best decision of my life and I'm so glad I made the right one! Thank you Oakland for giving me my life back!"
– Linda Clark
---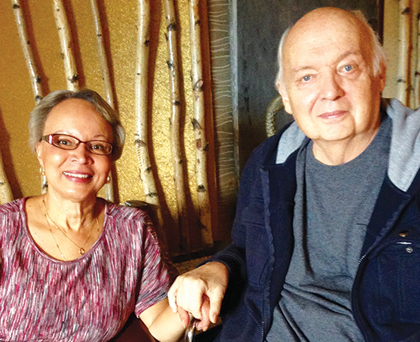 "My rehabilitation stay at Oakland Rehab was beyond impressive and everything it needed to be for me. EVERYONE was amazing to me. Therapy was outstanding – attentive to my every step in recovery. Parul Desai, the Pulmonary Rehabilitation Director and Respiratory Therapist was my biggest supporter. She is a remarkable lady who took such great pride in my progress. I was so blessed to have her on my treatment team. Parul truly went above and beyond to ensure my progress occurred. Today, I'm returning home after what was a significant set back in my health. I am grateful to the team at Oakland for getting me on my way… I would definitely recommend Oakland Rehab to friends and family… Excellent Team!"
– Anthony Papasso
---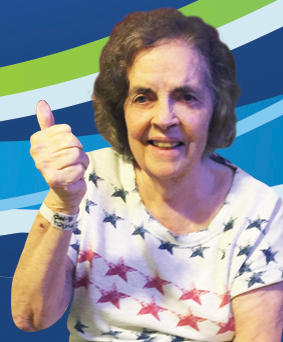 "My stay at the Oakland Rehabilitation and Healthcare Center has been a great experience. My daughter made a great choice! Following my hip replacement by Dr. Robert Kayal, the team at Oakland stepped in to assist me with all of my recovery needs! From the housekeepers, to the nurses, to the care attendants … EVERYONE went above and beyond to make not only me but also my family comfortable! If I should ever require additional rehabilitation services, I would come back to my friends at Oakland in a heartbeat."
– Shirley Modica
---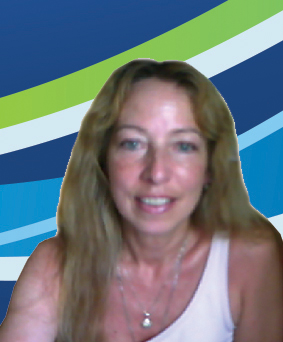 "I am grateful to the team at the Oakland Rehabilitation and Healthcare Center for providing a positive rehabilitation experience! Each staff member I encountered during my stay was caring and compassionate. While it was difficult to be in a situation where I had to rely on others, the team went out of their way to accommodate things that were important to me. My dietary expectations for one! Fruits, salads, fish . . . all of my preferences were taken to heart and accommodated. A big kudos to all who supported my recovery! I would recommend the team at Oakland Rehabilitation to anyone in need without hesitation!"
– Jeanette Rutledge
---
My mother is M, and I would like to take this opportunity to thank both you and your staff for managing our "Family Picnic Day". It certainly was apparent that all of you worked so very hard to ensure the success."
---
"Everyone treated me like family. It was an excellent place to be for my rehab. I would recommend Oakland Rehabilitation & Healthcare Center to anyone."
– Thomas R.
---
"All the staff members not only helped my mother, but also gave me the feeling they were there for me if I needed them. Even after I took her home."
– Wendy D.
---
"Everyone was extremely caring. I received excellent care and the physical therapy was the best I have ever received."
– Stacey R.
---
"From the day I arrived to the day I was discharged home, I felt at home, was treated with such kindness, God bless the staff at Oakland Rehabilitation & Healthcare Center"
– Susan B.
---
"The transition from my hospital stay to Oakland was very smooth. The entire staff went out of their way to take care of me. The rehab team did a wonderful job getting me back on my feet. Thanks to all."
– Michael F.