Home
>
News & Events
>
Oakland's Own – Spotlight Saturday – Kim Ryan
Oakland's Own – Spotlight Saturday – Kim Ryan
"Oakland's Own" is a series highlighting the exceptional members of our staff and showing our appreciation for all of their dedicated work.
Please take a moment to read about this week's spotlighted staff member: Kim Ryan.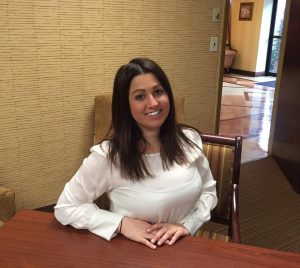 Kim Ryan is Oakland Rehabilitation and Healthcare Center's Human Resources Director. She's been an integral part of our family since 2007. Kim advocates for our staff, prepares payroll, manages employee experience, and is in charge of employee recruitment and retention. When asked what her favorite part about her job here at Oakland is, she said, "being a supportive ear and helpful hand to my staff."
A Quick Q&A with Kim:
What 3 words would you use to describe Oakland?
Warmth, compassion, and strong leadership!
What is something your co-workers don't know about you?
I am a certified medical assistant!
What do you like doing outside of work?
I'm a foodie, self-proclaimed wine connoisseur, and family lover.
What is your favorite color?
Red!
Your favorite Oakland memory?
A team building event we had in an escape room – so much fun!
What do you like most about working for Marquis Health Services?
I love our high energy, fast paced work environment. Our company has a spirited culture and is so supportive.
Do you have any 2019 resolutions?
To maintain peace and happiness – personally and professionally!
What/who gets you through your day at Oakland?
My staffing coordinator, Kathlyn! We keep each other laughing and sane.