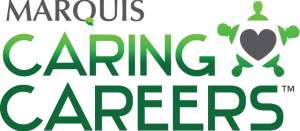 Join the team at Oakland as a member of our proud and caring staff. We care for our staff while we care for our residents and patients. As a member of Oakland, you will enjoy being part of a valued team where personal advancement and the development of skills are respected and where you will feel appreciated.
Here at Oakland, we are a 5-star 215-bed Subacute Rehabilitation and Skilled Nursing Center located in beautiful Bergen County. From the moment you arrive at Oakland, you notice it is a newly renovated state-of-the-art facility where the warmth and friendliness of our staff permeates throughout our building. Our highly trained nursing staff provides 24/7 skilled nursing care with dedication and professionalism.
We take great pride in our staff who are committed to providing excellent care and compassionate services to our residents and their loved ones. With all the talents and passion of our staff, a level of comfort is created for our residents making their stay at Oakland a memorable experience.
By joining the Oakland team you don't become an employee, you become "Family".
BENEFITS:
5 Star Newly Renovated Beautiful Facility
Provides Staff Van Services (Paterson Area)
Friendly Work Environment
Employee Referral Bonuses
Flexible Scheduling
Competitive Salaries
Monthly Employee Events
Tuition Reimbursement
Employer Sponsored Life Insurance
Employee Assistance Program (EAP)
Sign-On Bonus (For Applicable Positions)
Submit resumes to [email protected]
To view available positions, please click here.